WE Communications modernizes its finance platform with Dynamics 365 and agency360
HSO ProServ was engaged to assist WE with a seamless migration to Microsoft Dynamics 365 Finance and Operations as their new cloud-based ERP platform.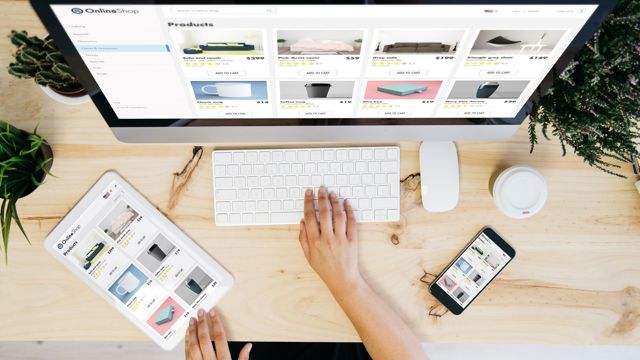 Company overview
As one of the largest independent communications and integrated marketing agencies in the world, WE knows the power of communications. WE provides a complete portfolio of marketing communications services that helps their clients boost adoption, build reputation, and drive real business results.
Having grown to more than 1,000 experts in the technology, health, and consumer sectors, the agency boasts a roster of top tier clients that include Microsoft, McDonald's, Volvo, and Safeway.
A solid but aging foundation
WE had been running their business on the Microsoft Dynamics AX ERP platform since 2012. While Dynamics AX met the needs of the organization, the technology was aging, the user experience was outdated, and WE experienced performance latency when accessing the centralized system from their global offices.
"Our system was working fine, but nobody was very excited about it", explained Liz McCue, Principal ERP Architect for WE. "For most of our employees, their primary interface with the system is for time and expense entry. With the solution being somewhat outdated, the system was clunky to access and the user experience just wasn't great."
A cloud transformation project
After considering key business cycles, WE determined that the timing was ideal to modernize their ERP platform. "We wanted to keep up to date with the latest technology and move to a modern cloud application that would be easier to access from our offices around the world", continued McCue.
WE decided to migrate to Microsoft Dynamics 365 Finance and Operations as their new cloud-based ERP platform and turned to industry specialist HSO ProServ to assist them with this transformation.
WE and HSO ProServ implemented a full complement of financial management functionality in Dynamics 365, as well as the Dynamics 365 project management and accounting solution for managing the complete lifecycle of WE's projects.
WE also implemented HSO ProServ's agency360 industry solution that provides key features for advertising and marketing agencies.
WE and HSO ProServ kicked off the migration project in December, 2018, and WE successfully went live on the target date of October 1, 2019. "Our experience with the HSO ProServ team was fabulous", described McCue. "Their depth of knowledge around Dynamics 365 was great, and they were consistently there to help us when we needed it. The implementation went very smoothly, and we came in under budget and on schedule, which is rare in this type of project."
Reaping the benefits of Microsoft Dynamics 365
WE has seen significant benefits since implementing Dynamics 365. "As a native cloud application, Dynamics 365 provides a modern user experience", explained McCue. "The system is easy for our employees to access through a web browser for time and expense entry, the performance is much faster for our users around the world, and we've seen improvements in how the localized accounting features work for our global operations."
One of the most significant improvements has been the reporting and analytical capabilities provided by Power BI and HSO ProServ's agency360 BI solution. "We've rolled out a self-service reporting and analytics solution to our finance power users", continued McCue. "They love being able to create Power BI reports and dashboards without having to call IT."
"It's very exciting to always be on the latest and greatest technology with the ongoing cloud updates."
Looking to the future
Looking ahead, WE intends to expand the capabilities of Dynamics 365 to provide additional benefits to their employees. "We're currently planning to implement mobile apps for key processes, as well as the resourcing module to help us plan and schedule resources on our projects", said McCue. "We'll also be continuing the rollout of Power BI across the agency to provide dashboards and reporting workspaces so that everyone has access to key project and utilization data."
Equally as important will be the ability to stay up to date on the latest cloud updates. "It's very exciting to always be on the latest and greatest technology with the ongoing cloud updates", explained McCue. "That puts us in a position to continue turning on features that are valuable to the business. The possibilities with Dynamics 365 are endless."