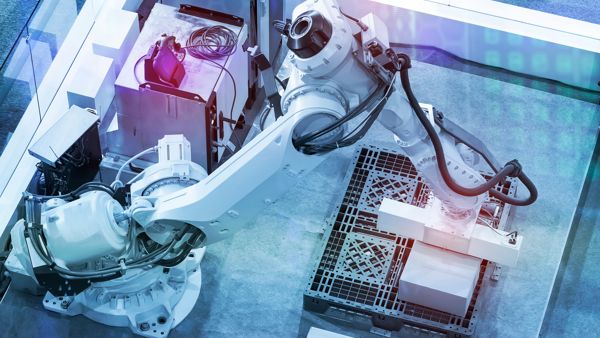 Industry report: Why manufacturers are adopting new IoT and Smart Factory technologies

Brenda Somich
Modern manufacturers are finding innovative ways to become more agile, resilient, and sustainable in today's rapidly changing business climate. As a result, they're increasing their investment in technologies such as IoT and AI/AR to drive a digital-first culture.
IoT Signals: informing latest developments and technology trends
The strategic application of technology and automated processes isn't exactly a new concept – manufacturers have been integrating these things into their business models for several years. However, as manufacturing organizations continue to evolve, digital transformation initiatives are increasingly sweeping the industry by storm.
IoT Signals is a series of impactful thought leadership content curated by Microsoft to inform the community about the latest developments and technology trends in the IoT world. Drawing upon selected interviews and survey data from 500 manufacturing professionals across the globe, this report explores the driving forces of digital transformation and companies' immediate plans and key challenges. We also delve into how companies see the roles of technology, process, and people in helping them accelerate their plans.
the numbers
Key findings
Some of the following key findings include:
72%

Manufacturers are accelerating their Smart Factory efforts post-COVID-19

Nearly three-quarters of the respondents (72%) have scaled from the proof-of-concept (PoC) stage and are in various stages of implementing their Smart Factory strategy. Their improvement ambition for the next three years is 66% higher than the level of improvement they have already achieved in the previous three years.

80%

Operational improvement remains the biggest goal

Four out of five manufacturers consider overall equipment effectiveness (OEE) to be the most KPI to measure the success of their Smart Factory strategy. They expect the biggest improvements in the next three years to occur in cybersecurity, sustainability, and quality.

29%

Investments are shifting to industrial automation based process control

Quality control and condition-based maintenance have been the focus of most Smart Factory projects to date. The need for greater agility and modularity is leading manufacturers to shift their investment focus in the next three years toward industrial automation-based process control (e.g., investments into industrial gateways connected to the cloud and software-based PLCs). They plan to increase these investments by 29%.

80%

Challenges to scaling Smart Factory initiatives are changing

Manufacturers have overcome previous challenges related to getting data from assets and interfacing with cloud infrastructure. Today, half of the respondents face challenges in developing new software applications. Eight out of 10 of the respondents report having at least one very important skill gap, with the biggest relating to data science, AI, and cybersecurity.

76%

IT–OT convergence is happening

With 76% of manufacturing assets now connected, many workloads, as well as applications, are moving away from on-premises infrastructure to public and private cloud deployments, especially the latter. Software-as-a-Service is becoming the dominant type of deployment. At the same time, IT tools such as containers are making their way onto edge hardware and into factories.

2025

Strong investments in Smart Products are expected

Manufacturers not only optimize their own operations but also, in many cases, realize new revenue streams from smart connected IoT products sold to customers. Those that already sell Smart Products expect their share to increase from 33% today to 47% by 2025, with a heavy focus on value-added services such as remote support or predictive maintenance
Understanding the impact digital transformation has had on the manufacturing industry to date – and the potential impact it will continue to have – may help you identify areas of transformation within your own manufacturing business model.
For more than 30 years, HSO has focused on helping organizations get sustainable results through the use of technology.
Consistently ranked as one of the top Microsoft partners globally, we're dedicated to helping businesses solve their toughest digital transformation challenges.
See how HSO is helping Manufacturing businesses like yours leverage a wide range of business applications designed to help your company achieve results.