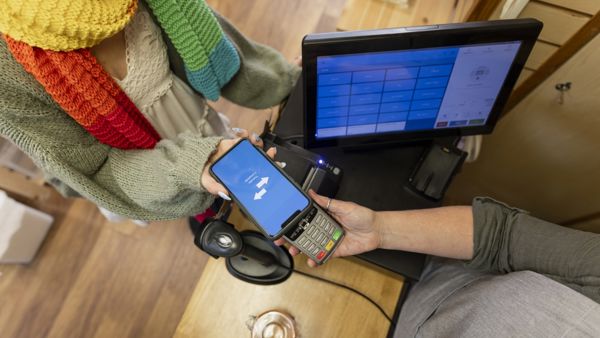 Dit zijn de datatrends voor de retail in 2022
Het digitale speeltoneel in de retailsector is er een met het snelst veranderende decor. Data en artificial Intelligence (AI) spelen daarin een steeds belangrijkere rol, zo niet de hoofdrol. In dit artikel schetsen we vier data gerelateerde ontwikkelingen en welke kansen dit biedt voor retailers om de show te stelen.
Retailtrend 1: AI-gedreven forecasting
Jaarlijks lopen retailers duizenden tot miljoenen euro's mis door forse afwijkingen in de forecasts. Veroorzaakt door bijvoorbeeld een overschot dat linea recta in de container verdwijnt. En een out-of-stock product waar wel vraag naar is, maar wat je niet kunt verkopen aan je consument.
Maar waar zit dan de crux? Dat zit 'm onder andere in het niet benutten van de technologische mogelijkheden tot predictive forecasting. Dankzij groeiende computerpower, grotere datasets en slimmere algoritmen, zijn patronen in consumentengedrag namelijk steeds beter te herkennen en toekomstige vraag te voorspellen.
Door historische data van productverkoop ook nog te combineren met locatie-, weer-, en promotiedata ontstaat een accurater beeld van klantbehoeften en mogelijke schaarste in aanbod. Het is dankzij AI dat deze gestructureerde en ongestructureerde datasets leiden tot steeds relevantere inzichten en suggesties.
"Investeren in AI geeft een betere blik in de toekomst. Het betekent altijd klaarstaan voor je consument met de producten die zij op dat moment zoeken. Met minder waste en out-of-stock scenario's als gevolg."
Retailtrend 2: Conversational AI en Augmented reality
Chatbots zijn al een vaste gast in de retailbranche. Deze worden steeds slimmer en worden verrijkt met augmented en mixed reality. Zo ontvangen (potentiële) klanten een rijke ervaring, waarbij zij adviezen of suggesties direct geprojecteerd krijgen op hun eigen werkelijkheid. Denk bijvoorbeeld aan make-up advies via een scan met je smartphone. Je kunt alle producten direct uitproberen met een gezichtsfilter. Of het samenstellen van een nieuw interieur, waarbij je direct ziet hoe de nieuwe eetkamertafel staat, inclusief geautomatiseerd advies.
Conversational AI en Augmented Reality: dit dynamische duo biedt nieuwe mogelijkheden. Waarom? Het integreren van deze twee technologieën geeft een extra dimensie aan de klantbeleving. Online services staan 24/7 klaar om jouw klant persoonlijk te adviseren.
Dit soort functionaliteiten zijn veel meer dan een leuke toevoeging aan je service. Het is schaalbaar. Op piekmomenten kun je dus iedere consument bedienen, zonder dat zij hoeven te wachten op een beschikbare medewerker. Vervolgens draait de business 24/7 met dezelfde servicegarantie verder.
Conversational AI is steeds beter in staat om complexe interacties te automatiseren. Chatbots werkten voorheen alleen nog optimaal in routinematige interacties. Inmiddels kan deze vorm van AI meer, snellere en ingewikkeldere dialogen aan. Het herkent sentiment en de intentie van een klant en weet op die manier wat iemand écht wil.
Retailtrend 3: het 360 graden klantbeeld
Iemand door en door kennen: dat doe je alleen met je beste vrienden, partner en familie. En daar gaan vaak jaren overheen. Maar wat nou als je je klanten bedient met diezelfde kennis over hen als persoon? Kun je klanten helpen op dezelfde manier zoals je beste vrienden helpt? Op basis van kennis over eerdere situaties, on- en offlinegedrag, emoties en sentiment? Ja, dit kan. En het is een van de hoofdtrends die zich in 2022 verder ontwikkelt.
Door data slim in te zetten, leren retailers hun klant steeds beter kennen. Het aantal technologische mogelijkheden en databronnen daarvoor nemen steeds verder toe. Denk aan Walmart die bij kassa's gebruik maakt van Face Recognition om te zien wat de stemming is van de persoon die afrekent. Is deze persoon geagiteerd, dan wordt er ingegrepen.
Inzichten uit verschillende kanalen samenbrengen, gedrag- en emotieanalyses: technisch is het allemaal mogelijk. Werk dan wel volgens de richtlijnen van responsible AI. Zo profiteer je van de voordelen zonder ethische overtuigingen overboord te gooien.
Unieke en persoonlijke klantrelaties
Door het samenbrengen van verschillende databronnen bedien je klanten gepersonaliseerd. Hierdoor pas je onder meer makkelijker cross- en upsell toe, door net die aanbeveling te doen die ze wensen. Maar ook inzicht in wat je wanneer het beste communiceert helpt een klant langdurig aan je te binden.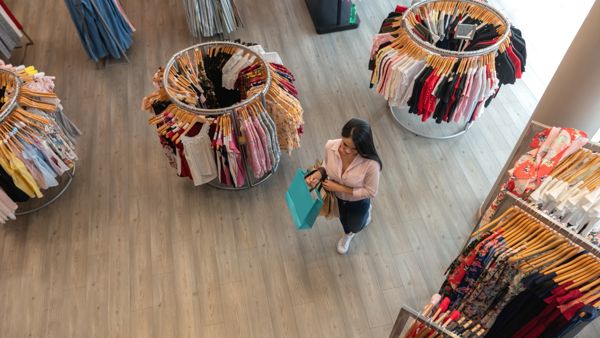 Retailtrend 4: classificeren van producten met machine learning
Het herkennen en classificeren van producten dankzij machine learning is de volgende trend die zich dit jaar sterk ontwikkelt. Een machine sorteert producten in verschillende categorieën voor consumenten die op zoek zijn naar een bepaald type product.
Klanten uploaden bijvoorbeeld een foto van een product dat ze willen kopen. Deze afbeelding wordt realtime en geautomatiseerd geanalyseerd en de software vindt vervolgens vergelijkbare producten in de database, classificeert deze en doet meteen een voorstel voor opties en prijzen. Met een filter kun je vervolgens ook nog specificeren op attribuut of kleur.
Zelfs als je klant niet weet wat hij of zij zoekt, maar wel hoe het eruitziet, sta jij als retailer voor ze paraat. Dankzij machine learning biedt je klanten een realtime productcatalogus. Precies afgestemd op wat ze op dat moment zoeken, zonder er een woord aan vuil te maken.