Live Webinar | The Manufacturer | 2023 Manufacturing Agility Assessment
Join us as we discuss the report findings & the future of the manufacturing industry as we head towards 2024
Register your spot today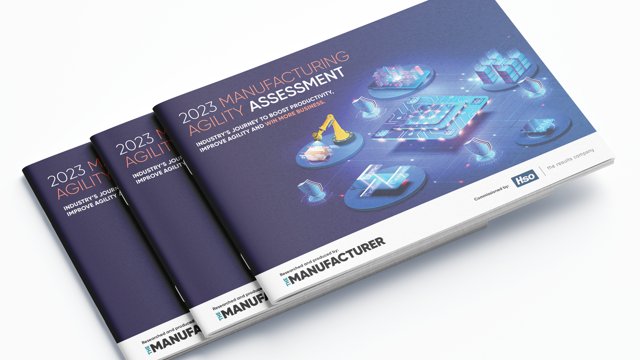 Time
3:00 PM - 4:00 PM GMT
We discuss the findings & the future with the report author and international reporter, James Devonshire
This year's Manufacturing Agility Assessment report, conducted on behalf of HSO by The Manufacturer, builds on the powerful insights obtained in 2022, at a time when industry was still emerging from a global pandemic and now facing a raft of significant new challenges.
We wanted to discover:
If the way manufacturers interacted with their customers had changed
How world events are continuing to have an impact
What their main goals are for the next 12-24 months
Join the author of the report and International Reporter, James Devonshire, of The Manufacturer and Matt Birtwistle, Manufacturing IMU Director, HSO on a LIVE webinar, as they discuss the results and discover what lies ahead for the industry in 2024.
*The Manufacturer is the premier industry publication providing manufacturers with news, articles, events and insights while promoting best in practice in the industry. 
Register to attend the LIVE webinar
Find out how tangible gains can often be made through just a few simple digital initiatives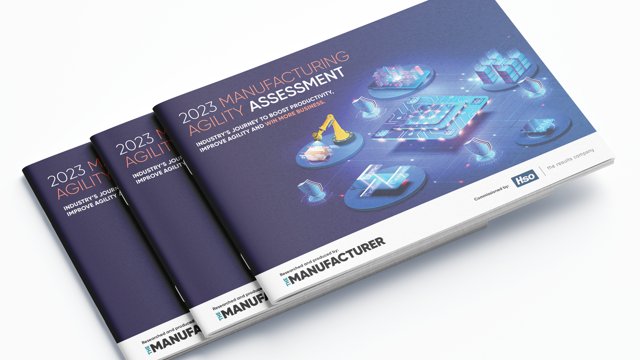 The 2023 Manufacturing Agility Assessment
The 2023 Manufacturing Agility Assessment, the third iteration of its kind, provides a deep dive into industry's agility, strategy, challenges and goals.
Discover:
Why manufacturers believe their agility has increased since 2022
How creativity and technology are driving agility
Why supply chain diversification is the name of the game right now
and more!
Download now
Dive deep into our knowledge