Panel Discussion: The New Frontier - How AI Impacts Mission-Driven Marketing
Asad Mahmood, VP of Data & Analytics at HSO, joins non-profit industry experts for a live, educational conversation
Save Your Seat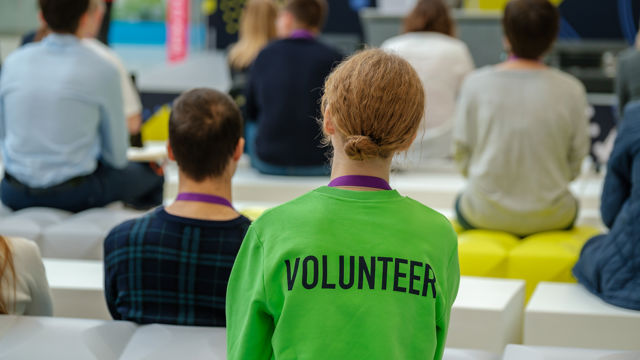 Time
3:00 PM - 4:00 PM EDT
Panel Topic
In the challenging landscape of non-profit marketing, where limited resources meet an unwavering commitment to a noble cause, innovative approaches are essential. Join Asad Mahmood, VP of Data Analytics at HSO and non-profit industry experts for, "The New Frontier: How AI Impacts Mission-Driven Marketing", a panel discussion hosted by NXUnite. We'll unveil the revolutionary role AI plays in driving purpose-led marketing initiatives that resonate with audiences on a deeper level. This discussion is crucial for marketers and industry leaders striving to make a difference, as it delves into harnessing AI to amplify mission-driven campaigns and foster meaningful relationships within the non-profit sector.
Key Discussion Points:
The changing landscape of marketing
The power of AI for non-profit organizations
Best practices to leverage AI in marketing
While we believe that anyone in the non-profit sector could benefit from learning and thinking about the power of AI in marketing, non-profit leaders and marketing professionals will find this panel the most pertinent.
About NXUnite
NXUnite connects leaders in the mission-driven space with the resources and people they need for their organization to thrive. From hosting panels with industry experts to providing curated listings of non-profit learning opportunities, NXUnite helps organizations get their important questions answered. Gain insight, share knowledge, and connect with the people you need to accomplish your mission. NXUnite brings non-profit leaders together in an unstoppable community that facilitates valuable connections.
Asad Mahmood | Vice President of Data & Analytics | HSO

Asad is a leading figure in corporate data strategies and data-driven excellence. With a focus on tech-led modernization, he serves diverse sectors like Non-Profit, Finance, Manufacturing, and Retail. Asad leads advanced analytics teams, using cutting-edge tech for data insights in Marketing, Sales, Supply Chain, Customer Journeys, and Digital Transformation.

Rusty Williams | Co-Founder | AnswerStage

Rusty co-founded AnswerStage in Boston, specializing in automated video services. He has a successful history with tech startups like Delphi Internet, Prospero Technologies, and KnowledgeVision. Rusty's passion is helping organizations engage audiences with user-generated content, and AnswerStage automates video collection, branding, and production for marketing and educational purposes.

Nupur Warke | Director of Client Success | 108ideaspace

Nupur is an experienced digital transformation strategist with a background in engineering, data science, and an MBA. Over 12 years, she excels in improving processes using digital tools like Marketing Automation, CRM, LMS, and AMS. As a certified Salesforce architect, she leads complex projects and is dedicated to continuous learning and emerging technologies.

Dan Streeter | Founder & CEO | Mission Fuel

Dan, once a passionate teacher and school principal, now leads Mission Fuel, his third entrepreneurial venture. Mission Fuel designs AI-accelerated eLearning content, equips associations for marketing and sales, and manages the LMS—all with minimal investment through revenue sharing. Streeter envisions universal access to quality eLearning and non-dues revenue for all associations and learners.
Save Your Seat
To join us for this educational session, please register on the NXUnite website.
Explore Additional Resources for Non-Profits
Interested in learning more about AI for your non-profit? Contact us to get started