Live Webinar: Unlocking Efficiency - How Alabama Department of Revenue Automated Tax Processes with the Microsoft Power Platform
Save Your Seat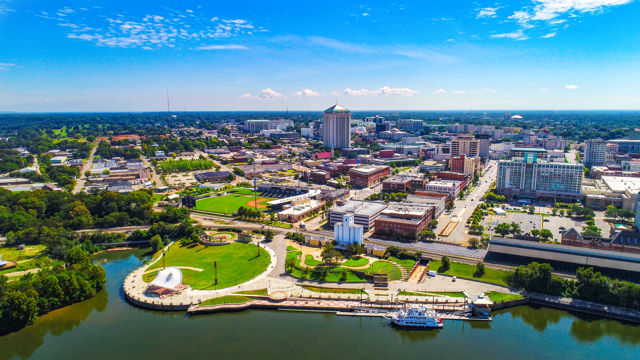 State and local governments face numerous challenges, many of which involve complex, often paper-based processes that urgently need modernization. The Alabama Department of Revenue (ALDOR) was no exception. They were consistently grappling with cumbersome methodologies, especially in tax management, leading to unnecessary delays and costs.
To address these issues, ALDOR entered into a strategic partnership with Microsoft and HSO, a global, award-winning Microsoft partner. Together, they developed a groundbreaking solution using the Microsoft Power Platform. This collaboration not only automated manual processes but also delivered real-time visibility into their operations, directly addressing one of the challenges faced by many government entities.
Join us on Wednesday, December 6th at 10 AM PST/1 PM EST, when Virginia Neslein, IT Project Manager at ALDOR, Bernie Thibeault, Lead Consultant at HSO, and Robert Washington, Power Platform Specialist at Microsoft will present insights into how ALDOR revolutionized its operations with the Microsoft Power Platform.
During this webinar, you will:
Discover how automation streamlined previously time-consuming manual tasks.
Learn about the improved process tracking that enables effective monitoring of form submissions.
Understand the benefits of standardized communication with vendors, enhancing efficiency and consistency.
See how ALDOR achieved greater accuracy, particularly in the processing of tax forms.
Explore the significant time and cost savings resulting from a more efficient, streamlined manual process.
Find out how the new processes allowed ALDOR to meet tight project deadlines, ensuring readiness for the upcoming tax year.
These benefits exemplify the positive impact of the Microsoft Power Platform on ALDOR's processes, leading to increased efficiency, accuracy, and cost savings. Save your seat to discover how the Microsoft Power Platform can benefit your government.
Virginia Neslein, IT Project Manager at Alabama Department of Revenue

Virginia Neslein is an IT Project Manager at the Alabama Department of Revenue (ALDOR). She embarked on her career with the State 6 years ago and has been a part of the ALDOR team for nearly 4 years. Her journey in IT began as an Oracle Forms Developer, leading her to become an Oracle DBA. Her experience spans over two decades, including roles at Gunter AFB and for the State of Alabama, as well as positions with Anteon, Litton PRC, Oracle Corp, Lockheed Martin, and her own company. Virginia holds a Bachelor's degree in Information Technology from Auburn University at Montgomery and a Master's degree in Computer Science from Troy University at Montgomery. Her most recent academic achievements include the Comptia Security + and PMP certifications. When she is not working, Virginia cherishes time spent with her husband and their three teenage daughters.

Bernie Thibeault, Lead Consultant at HSO

Bernie Thibeault is a Lead Consultant at HSO, where he works on the Application Platform team. With over 6 years of experience with the Microsoft Power Platform, including Power Apps, Power Automate, and Power BI, and more than 7 years of experience with Microsoft Dynamics 365 Sales, Customer Service, and Field Service, Bernie excels in simplifying complex concepts and clearly communicating them to diverse audiences. His expertise lies in driving meaningful outcomes by executing focused and impactful plans. Bernie holds the distinction of being a Microsoft Certified Power Platform Solution Architect Expert, in addition to possessing 12 other Microsoft certifications. His enthusiasm and passion for solving business problems and boosting efficiency shine through in his professional endeavors.

Robert Washington, Power Platform Specialist at Microsoft

Robert Washington is the Microsoft Power Platform Specialist covering the State of Alabama. He supports government agencies by demonstrating how the Power Platform can enable agencies to meet their specific outcomes. Robert is a 9/11 US Navy Veteran, a retired professional athlete, and worked as an Account Executive and consultant at Gartner before joining Microsoft.
Explore More Resources for Government