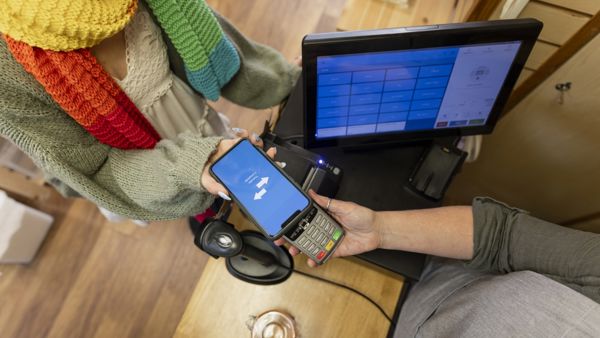 5 benefits of providing an omnichannel retail experience
According to Google's Omnichannel shoppers: An emerging retail reality, shoppers who are able to buy through multiple channels have a 30% higher lifetime value than others.
With software like Microsoft Dynamics 365 making it easier than ever to support omnichannel experiences, here are 5 benefits of doing just that:
1. Retain more customers
We've shown the data that confirms customers want to shop in ways they find most convenient to them, now here's the data that shows an omnichannel experience is actually what they want: Brands that make the effort to engage their audience with a consistent omnichannel strategy enjoy a 13% annual improvement in customer retention rates.
It pays, in the long run, to be where your customers are.
2. Increase revenue
As we said earlier, omnichannel customers are 30% more valuable to your business over the course of their lifetime and repeat customers are just as important as a source of revenue – despite representing just 8% of the average customer base they generate 40% of revenue.
In fact, according to Google brands, those that make the effort to engage their audience with a consistent omnichannel strategy enjoy a 14.6% year-over-year increase in annual revenue.
3. Increase footfall
Managing a brand's online presence is big business for many retailers these days, which makes it harder than ever to compete effectively – especially if you can't afford to spend millions on promotions, placements or people.
Software such as Microsoft Dynamics 365 is great for retailers that want to get the most out of their online presence without committing significant budget and resource to it by making sure you have the right information available digitally and in real-time.
And there are proven benefits to this approach, with three out of four shoppers deciding to visit a store after finding helpful local information in search results.
4. More satisfied customers
Omnichannel experiences are a great way to engage potential customers but you need to make sure that you're listening, as well as talking. Especially as 64% of customers expect to receive real-time customer support, regardless of the channel.
Monitoring a variety of channels is a daunting challenge, but with specialised software packages like Dynamics 365 for Customer Service, it's a great opportunity. With 75% of customers returning to companies they believe offer good customer service.
5. Spread the good word
Despite all the money spent on advertising, there's nothing quite like word of mouth to drive business. In fact, according to Nielsen, 92% of consumers believe recommendations from friends and family over all forms of advertising.
So why not use social media to help make the most of this opportunity?
Easy-to-use software helps even social-media novices engage with their customers across a range of popular platforms, engaging customers and driving sales and even rewarding customers for promoting your brand.
Omnichannel retail using Microsoft Dynamics 365
Microsoft Dynamics 365 for Retail has been developed to help businesses meet the needs of the modern consumer in a way that's fast, flexible, cost-effective and keeps the customer at the heart.
Many retailers simply don't have the IT systems and capabilities to handle these demands, but HSO delivers complete enterprise retail management capabilities in a single software solution.
Dynamics 365 for Retail is a highly scalable, multi-site, multi-currency platform offering retail-specific functionality.
Integrated with other Microsoft products you use every day, it leverages Microsoft Windows, Office and Server platforms to make it easier for you to lower total cost of ownership.
Customer Insights
Extend your view of your customer by using Microsoft Dynamics Customer Insights. Some of the benefits include:
Personalised 360 degree view of customers
Predict customer patterns and apply preventive action
Build custom apps and embed insights into existing business processes
Share insights with wider team/department through Power BI