Industry-Specific Advice to Engineering Firm Searching for New ERP Solution
How aec360 helped KCB turn a potential vulnerability into a competitive advantage.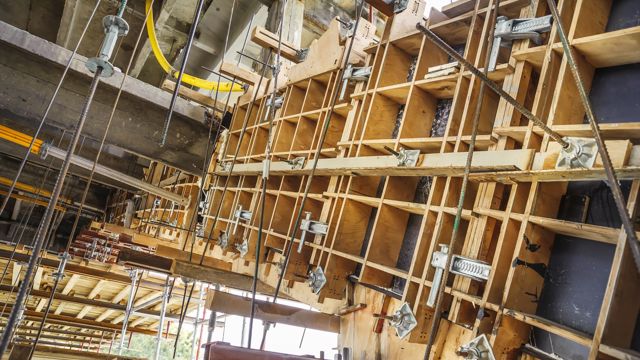 Company overview
Klohn Crippen Berger (KCB) is an engineering, geoscience, and environmental consulting firm with offices in Canada, US, UK, Peru, Brazil, and Australia. We are involved in some of the largest, most complex engineering and geoscience projects around the world.
As a leading consulting firm, their professionals balance their technical acumen with practical solutions, and an eye towards innovation – and their clients in the hydropower, mining, transportation, infrastructure and energy sectors continue to see the benefits.
For KCB, HSO ProServ's industry knowledge made all the difference
Facing the sunsetting of a mission-critical technology platform can be a frustrating and confusing experience. This is especially true when the solution in question helps manage all aspects of project operations.
The steps you take to address the pending loss of that platform can have both short- and long-term effects. Make the right choice and you can position your business to weather the transition or better yet, achieve benefits from the change. Make the wrong choice--or even worse, no choice at all--and your business could suffer even greater harm from the loss of the platform.
Recently, Klohn Crippen Berger, a multinational engineering, geoscience, and environmental consulting firm, faced this exact situation. KCB learned that the on-premise ERP platform they have relied on for years would be sunsetted. This news left KCB with several critical decisions to make as the firm relies heavily on its ERP system to track the entire lifecycle of projects.
KCB began exploring replacements immediately. One of the leading contenders was aec360 powered by Microsoft Dynamics 365.
No one understands the architecture, engineering, and construction (AEC) space like HSO. Knowing this, Microsoft asked us to provide our industry expertise to help KCB evaluate Dynamics 365 as a replacement for their ERP system. Microsoft detailed our joint efforts to assist KCB in a recent case study.
Our team worked with KCB to help identify requirements for its new ERP solution. As part of this process, we helped uncover KCB's most pressing needs, and the challenges they faced with their old ERP platform.
By working through this discovery phase, we were able to provide insight into the functionality offered by Dynamics 365 and Dynamics 365 Project Operations. More importantly, we were able to help KCB understand how this functionality could be applied to meet their unique needs as an AEC firm.
Our guidance and insight into the AEC industry helped KCB make truly informed decisions regarding their future ERP platform. In the end, KCB selected aec360 on the Dynamics 365 platform. KCB will make use of the entire Dynamics 365 ecosystem, including Dynamics 365 Sales for developing new business, Dynamics 365 Project Operations for managing their projects and resources, and Dynamics 365 Finance for ERP functions.
Andy Yoemens, Executive Vice President of HSO ProServ did an excellent job of summing up KCB's needs and the solution we provided:
"KCB wanted a world-class business application solution that would span from their marketing and business development processes, to project and resource management, to finance and accounting, to HR. When you combine the best-in-class Microsoft cloud platform with our aec360 solution that pre-configures Dynamics 365 to meet the unique needs of the AEC market, you get the best of both worlds."
HSO provides the perspective needed to make informed decisions
As a long-time Microsoft partner, we have the skills and experience to provide our unique perspective around the capabilities of Dynamics 365 and the rest of the Microsoft ecosystem. We apply our knowledge of Microsoft solutions to the real and unique challenges facing AEC firms of all sizes and focuses.
With aec360, we are able to deliver clients the best of both worlds – a comprehensive, industry-specific business suite AND a best-in-class cloud platform built to leverage the power of the Microsoft ecosystem. Contact us to discuss your specific technology needs today.
To learn more about KCB, read the Microsoft KCB case study.