Bossard - Proven Productivity Making strong connections
Increase cybersecurity, future-proof the business, execute high level initiatives, empower its employees and gain the business insights needed to innovate.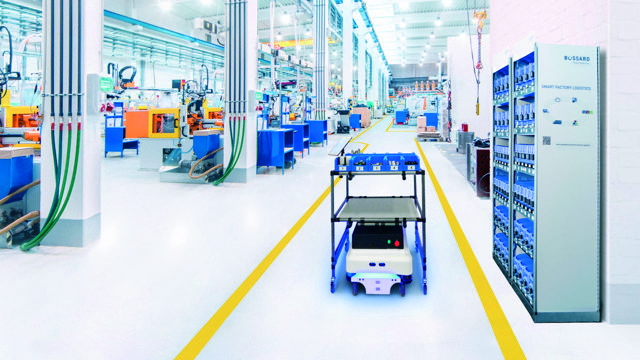 An IT transformation to help elevate Bossard to reach its vision
Bossard products are everywhere. They are in our hospital equipment, home offices and public transport. In fact, you are probably using a Bossard product right now. They are literally the nuts and bolts that fasten our most essential items together. Bossard are a multinational company, operating a $995-million business across 32 countries, delivering product solutions and services in industrial fastening and assembly technology. To achieve this, they know that the devil is in the detail, not just when it comes to their products, but through the entirety of their supply chain system. As such, they require the latest in technologies to fulfil their complex logistics and order management needs. In 2021 Georg Meyer was appointed CIO to oversee an IT transformation to help elevate the company to reach its vision for growth by its 200th birthday in 2031. This is where the Microsoft platform and HSO come in.
For Bossard, reaching the overarching goal of true productivity is essential. Baked into its ethos is a holistic approach they call 'Proven Productivity'. This focuses on collaboration with customers to develop solutions that are better, faster, more efficient and more cost-effective. Why? Because Bossard understand that it's these margins that will help their customers outperform the competition.
Bossard are proud to have helped customers reduce inventory by 33% using smart logistics
The stakes are high across the whole company infrastructure in maintaining ultra-efficient logistics. If the customer's specific fasteners are not available, production lines at leading automotive and high-tech companies will grind to a halt. As Bossard move into a new phase, aiming for substantial and sustainable growth, this ethos of Proven Productivity remains at the core of their ambitions. This all requires a rock-solid and innovative IT platform with no room for error.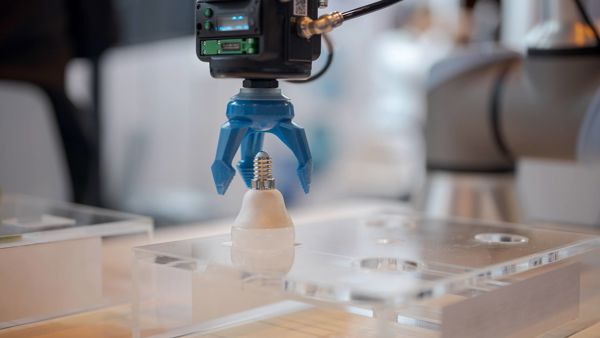 The right IT landscape as the foundation to their success
Bossard knows that to reach these goals the right IT landscape is foundational to their success. In 2021 they appointed a new CIO Georg Meyer to transform its IT landscape. He set out their strategic ambitions or STR 200, so named as they represent a vision for Bossard on its 200th birthday is 2031. To achieve this the IT team have identified 5 areas of priority that, with the help of the Microsoft platform and HSO, must be improved to reach their ambitious targets. These are: Stabilize & Secure; Future-Proof; Execute; Empower; and Innovate.
Stabilise & Secure

"What worked yesterday has to work today," says Meyer. At this stage, most of their revenue is still processed through our legacy systems, which need to continue to run. Additionally, Cybersecurity, especially the threat of ransomware attacks, is a major worry for all businesses these days.

Future-Proof

"What works today has to work tomorrow," continues Meyer. As technology is evolving fast, in a cycle of constant renewal this must be accounted for. For example, when upgrading operating systems, its longevity must be considered. This is especially important as falling behind can exposes the company to all sorts of business and security risks.

Execute

"Virtually every high value business project involves technology," notes Meyer. From setting up new warehouses, integrating with customers, fulfilling new legal or regulatory requirements, providing transparency around our sustainability efforts, everything needs IT.

Empower

"IT can easily become a bottleneck," says Meyer. A key focus is on training and empowering those who are using the technology to be able to use it to its maximum advantage.

Innovate

"IT's mission is not only to enable the Bossard Group's strategy, but to help shape it, especially by making sense of the ever-shifting technology landscape. This includes bringing awareness and understanding of trends and hype cycles to the rest of the organisation, as well as conducting experiments," elaborates Meyer. By digging into the data Bossard want to gain new business insights.
Bossard is using the Microsoft platform to optimise its operations and foster innovation: empowering everyone to deliver operational excellence and create a more engaging customer experiences.
Finding the right solutions in Microsoft technology
To achieve the aims set out in STR 200, Bossard launched a program called BOOST or Bossard's One Operations Streamlining Technology. To fully understand Bossard's needs, more than 100 business process owners and subject matter experts from across the globe was brought together with over 400 workshops conducted. Once the needs were understood and captured, HSO worked collaboratively with key Bossard stakeholders to design solutions using various Microsoft technologies. Technologies included cloud (Azure), operations (Dynamics 365 & Power Platform), and productivity platforms (Microsoft 365).
To stabilise and secure Bossard's IT infrastructure and legacy business applications, some of Bossard's critical workloads have been migrated to Microsoft Azure. With these migrated workloads Bossard get the benefits of Azure's infrastructure as a service scaling globally while being safely wrapped in the industry leading Azure cyber security services.
With the migration of Bossard's home-grown legacy systems to the Microsoft Dynamics 365 and the Power platform, Bossard gets access to modern business applications and platforms making the business future proof. The Bossard operations and supply chain is tightly integrated with their suppliers, partners and customers. The Microsoft capabilities enable integrations to these parties to be setup quickly, securely and is being rolled out globally.
Other solutions include a supplier relationship management system built on the Power Platform, data and analytics using Azure data lake and PowerBI, internal and external integrations using the Azure cloud integration platform, and dual-write between the Customer Engagement and Dynamics 365 platforms.
The full power of Microsoft 365 unleashed
By unleashing the full power of Microsoft 365, along with proper implementation, Bossard can give everyone in their organization the insights and freedom needed to thrive. Proper consultation and training by HSO are ensuring that users are empowered by the new systems. For example: in the past, for sales to open a ticket they needed input from business analysts and developers to update price lists. With the new solution, sales can manipulate price lists in Excel and upload them back into the new system. Furthermore, access to much more data through Microsoft sales and marketing is opening exciting opportunities to innovate. Bossard are using this capability through initiatives such as a new internship for an aspiring data scientist. Her task is to explore and experiment with the data in the hopes of producing insights with the aim of meeting customer demands proactively. Additionally, they are investigating the use of AI to improve response rates to customer inquiries, thereby turning customer insights into revenue.
Bossard is ambitious in their desire to grow and make assembly operations around the globe more productive and sustainable. Using Microsoft's portfolio of intelligent business applications, they are laying the foundations with cloud, data management, integrations, agile ways of working, and a harmonised IT landscape. To quote Meyer: "Once we start building on that foundation, the sky is the limit." With Bossard's 200th anniversary around the corner they are set to take their business to the next level. Using their founding ethos of Proven Productivity as a guide, the full range of Microsoft solutions along with HSO's implementation process is set to take them there.
Read more
Customer cases in Manufacturing