A Single Technology Solution for a Global Competitive Edge: A Law Firm Brings 78 Offices Together with Microsoft and legal360
legal360 provides visibility across the firm's global footprint.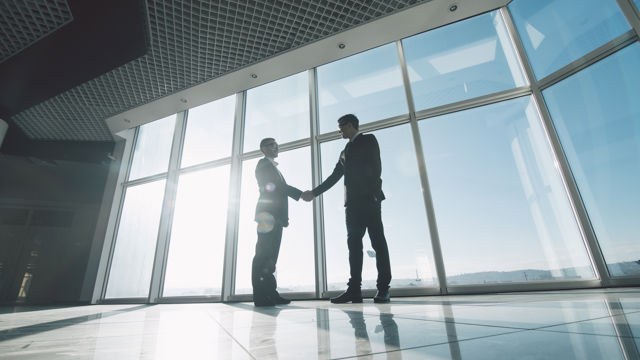 Company overview
Like any industry, law firms face tough competition and must differentiate by capitalizing on their strengths. For example, this global law firm, which is the largest in Europe with 78 offices in 43 countries, is "future-facing" and has found success through deep local market knowledge paired with a global perspective. This unique approach affords the firm the ability "not only to see what's coming, but to shape it."
The firm's clear, business-focused guidance helps clients of every size and nearly anywhere in the world face the future with confidence. With expertise in their respective fields and experience across multiple geographies, the firm's 5,000 lawyers can anticipate hurdles and deliver innovative solutions to their clients' legal and business challenges.
The Challenge: Siloed data that kept everyone in the dark
Regardless of industry or go-to market strategy, it is critical to understand existing, as well as prospective, clients to grow revenue and increase profitability. This is especially true if your reputation is built on anticipating issues – and opportunities – so they can be proactively addressed. Capturing and organizing the data needed for this level of detail is a challenge, and, like most businesses, this firm's data was spread across an array of legacy and proprietary systems and housed in multiple formats.
Without a way to pull all this data together, it was impossible to answer important questions that could mean the difference between winning or losing an opportunity:
Which office, if any, has worked with a prospect or client? What was the location, who was involved, what relationships exist, what work was done, and what were the outcomes?
Has any office performed a conflict-of-interest check on a prospect or client, and can that check be leveraged to enable work to begin as quickly as possible on a new matter in another office or jurisdiction?
Is there an existing fee arrangement in place? If so, what are the details, and does it conflict with – or support – our current proposal?
Additionally, due to privacy and security regulations, each of the firm's offices used its own CRM system to prevent sharing confidential information. Without insights and visibility across the entire organization, the firm was losing valuable time and placed their client relationships and ongoing growth at risk.
The Solution: A cloud transformation project
Several of the firm's offices have been using legal360 by HSO for many years. A comprehensive marketing, business development, ERM, and relationship intelligence suite for law firms, legal360 helps them leverage their relationships and experience to generate more new business and meet growth objectives.
However, the firm's UK office, which had been implementing Microsoft Dynamics 365, was engaged with another Microsoft partner who had not been successful. This prompted the firm to reach out to Microsoft for a cloud-based system that would connect to every siloed system in each of the 78 offices around the globe, harvest core data from these systems, and consolidate it into a single, normalized, cloud-based database.
This new solution would provide every user in the firm with the ability to search all data gathered by all offices around the world on whatever filter they required. For example:
ABC Automotive Company is a client of the firm's Berlin office, whose systems contain key information about the client, including a conflict-of interest check and results, who from that office worked with the client, other relationships, the fact that they did litigation work, the hourly rates charged, how much was billed, the outcomes, and ongoing communications with the client.
The firm's office in Barcelona learns of an opportunity with ABC Automotive in their geographic area, so before the first phone call or meeting, the Barcelona office can perform a search in the firm's global system, learning all this information about ABC and connect with the relevant people from the Berlin office to follow up on the opportunity effectively, efficiently, and by showing a cohesive and organized approach to the existing client.
Microsoft recommended HSO, the architects of legal360, for the job. HSO built a database on a global tenant using the legal360 framework and connected it to each office's CRM and time & billing system through Microsoft Power Apps.
Other aspects of the engagement included:
Harvesting data electronically, including navigating cross-border data privacy (GDPR) complexities.
Normalizing the data for use in a centralized database. This is a significant effort which required the standardization and alignment of the different data structures in the systems in use across the firm. For example, one of the offices was using Microsoft Dynamics 365 Finance for time & billing, while others were using systems from Elite or Aderant. HSO seamlessly integrated data from across these systems.
Enabling currency conversion on the fly so any user can take financial data that was originally entered in one currency and view it in another. For example, a user who wants to see how much a German client was billed, but in American dollars, can make the conversion from Euros to US dollars with a simple click.
Designing a user interface that allows for easy consumption of critical information by key stakeholders across the firm.
legal360 integrates with time & billing, marketing automation, expense management, case management, HR, the firm's website, and other software systems to consolidate and analyze client, matter, experience, and relationship data. legal360's unique strength is its ability to integrate data from these sources and then normalize and store it in a way that makes it incredibly easy to access, manage, and use.
The Results: The very definition of "business intelligence"
The new, multilingual, multicurrency solution is helping each of the firm's offices identify and leverage relationships, manage and win new business, maintain a centralized library of attorney experience, matter details, pitches, and proposals, and view client relationships from multiple perspectives, including industry/sector, contacts, revenue, office(s), practice area(s), matters, and more. However, it provides access only to the data allowed to be transferred from the offices to the centralized database, thus ensuring data is protected according to laws and regulations.
The firm anticipates onboarding 20,000 users over the next 36 months and has only scratched the surface of the benefits they'll realize.
The concept of a cloud-based database and how it can be used represents, in a sense, the very definition of "business intelligence." With the new system in place, the firm can identify where white space exists and gain competitive advantage in a pitch for new business—or business with an existing client. With data from the entire firm in one place, combined with the ability to filter it in virtually any way, they can reach out to an internal contact for an introduction, and the business development team at any office in any country can walk into an opportunity armed with information that can make the difference between winning and losing the business.
To take it one step further, the cloud-based database will also enable the firm to retain valuable clients, beginning with a streamlined onboarding process with a client who has already been working with the firm in another country. This "client passporting" ensures current clients can work with the firm in other countries because they are "known" by the system, since the conflict-of-interest check has already been performed, the rates have been agreed upon, and there is already a basic understanding of the way the client operates as well as their challenges. This enables that piece of work to be mattered quickly so the work can begin.
The combination of technology and industry expertise gave this international firm the much-needed visibility to do business competitively all over the world. As for the future, the firm will continue to bring other offices under one umbrella until data from each of these offices is captured and visible through a single source, where true, global collaboration can help them take and maintain the lead.