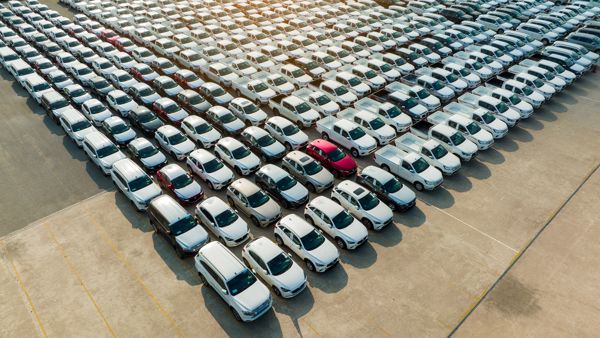 Unleash manufacturing productivity with data analytics
Data is at the heart of manufacturing. Manufacturers have always used data, from the data contained in designs and drawings translated into job sheets and processes, to the monitoring of production efficiency through time and motion studies.
However, with the introduction of digital technologies, the use and collection of data has taken on new importance. Data from inside and outside the factory now has real value.
"Big Data" or "Data Science" can help manufacturers to understand their customers, their tastes and preferences, in order to better fulfil their demands and satisfy their needs. Data is also needed to attract customers and assess the risks from the competition when introducing a new product to market or improving existing ones. Data management tools are used to take proper insights whilst modelling, planning and decision-making. Data Science is used to take customer feedback and idea generation.
More and more manufacturers are applying data and analytics across their processes to optimise their supply chains, improve product scheduling and sales forecasting, reduce costs, develop new propositions and monitor machine usage and reliability.
In some processing environments, pharmaceutical and chemical for instance, extreme changes in variability are a fact of life, due to the sheer number and complexity of production activities that influence the yield in these industries. Advanced data analytics provides manufacturers with a granular approach to diagnosing and correcting process flaws.
To remain competitive today, manufacturers should look to use smart data to bring the following benefits to their businesses:
Demand forecasting and inventory management

 – Make an impact with your supplier-manufacturer relations to regulate stocks and the whole supply process. 

Predictive analysis

 – Analyse the present day data to forecast and avoid future problems. 

Fault predictions and preventative maintenance

 – Forecast the failure of your equipment to prevent downtime.

Price optimisation

 – Be sure of your pricing and cost data from internal and external sources to achieve a competitive edge and derive optimised price variants. 

Manage your

 supply chain

 – Analyse potential risks or delays and calculate the probabilities of problematic issues. 

Automation and robotisation

 – Now more popular and affordable than ever before and not to be unsure of, Data Science helps to programme and help the smooth functioning of robots to increase quality of products being manufactured. 
HSO works with many well-known and enterprise-sized manufacturers. We offer a Data Maturity Assessment to help manufacturing companies get measurable value from their data. It is a five-day diagnostic exercise, based around a series of workshops and interviews that measures the value of your Data and Analytics activities. By the end of the assessment, you will find out how your data is being used and the steps to take to embed a data-first culture.
Data analysis plays a critical role in making decisions with a greater certainty of outcome. By the end of the week, following the assessment results presented, you will have a plan to achieve significant improvements within your manufacturing business.