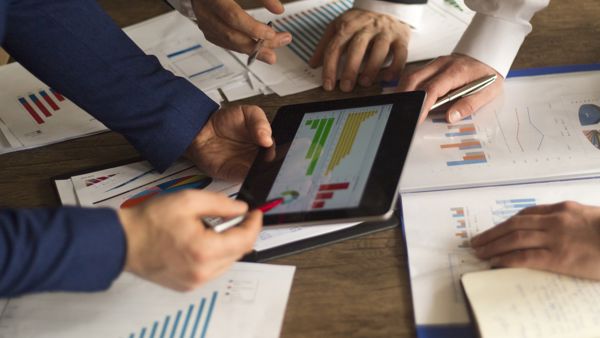 Developing in the Microsoft Power Platform: A Center of Excellence  with Governance is Key
Tom Berger
If your organization has added the Microsoft Power Platform to your IT toolbox, you understand how it can ease the burden on your IT staff by making it easier to build solutions to that address the need for new processes or workflows. With the Power Platform, projects that budgets, resources, or time prevented in the past can now be addressed quickly and cost-effectively.
However, if you're responsible for IT in your organization, you know how important it is to manage development responsibly, The Power Platform is no exception. That's why you need to set up a Power Platform Center of Excellence (CoE) with governance.
Even though it is a no-code/low-code platform, organizations that commit to using the Power Platform should establish a structure and process to ensure not only that development is being done responsibly, but also that it is being used to produce maximum value.
Recently, we presented a webcast on setting up a Power Platform center of excellence, where HSO's Varun Sabharwal, a Microsoft Certified Solution Architect in Dynamics 365 and the Power Platform, and Evan Chaki, Microsoft Principal GPM–Power Apps, discussed how to set up and launch a center of excellence to help you get the most from your Power Platform investment without taking on additional risk.
What is a center of excellence, and how does it relate to governance – or the Power Platform?
A Center of Excellence (CoE) breaks down geographic and organizational silos to drive innovation and improvement and nurture organic growth of the system–in this case, the Power Platform–which facilitates ROI. Properly planned and executed, a CoE empowers business users to make use of the Platform to digitize their business processes while maintaining a level of oversight and governance. A Center of Excellence is much more than just governance; however, governance is a part of a CoE–typically the first step in the journey.
What is a Center Of Excellence & Governance? 
CoE Is much more than just governance - governance is normally the first step along your journey to setting up an effective CoE
A CoE is designed to break down geographic and organizational silos. It should drive innovation and improvement and nurture organic growth of the platform and thus facilitating a great ROI. It should empowe business users to make the use of the platform and digitize their business processes whilst maintain a level of oversight and governance.
There is a set of tools (built on the Power Platform) that Microsoft have given us to help start us ooff on our CoE journey. This is in the form of the CoE starter kit. These can be customized to meet your needs but are not supported by MSFT.
Setting up your center of excellence
To successfully set up a CoE, there are four primary steps or phases:
Secure – Environment strategy and governance, data loss prevention, security roles and administration
Monitor – Monitor out-of-box analytics, configure audit logs
Alert & Action – Set up reporting, welcome new makers and foster best practices
Deploy – Deploy with solutions through environments, establish, set up, and deploy an effective application lifecycle management (ALM)
On Demand Webinar: Follow the Gameplan
Want to take full advantage of the Power Platform while ensuring it's done responsibly and to the maximum benefit of your organization? Watch the on-demand webinar.
During our webcast, the Power Platform experts also discuss:
Environments–containers that administrators can use to manage apps, flows, connections, and other assets,
Permissions to allow organization users to use the resources–and environment strategy,
Data loss prevention policies,
Nurture and Growth phases of the process to ensure user adoption and project success.
Full-screen video
Interested in next steps?
Contact us today to find out how your organization can move forward with a healthy Center of Excellence and adoption of the Power Platform.