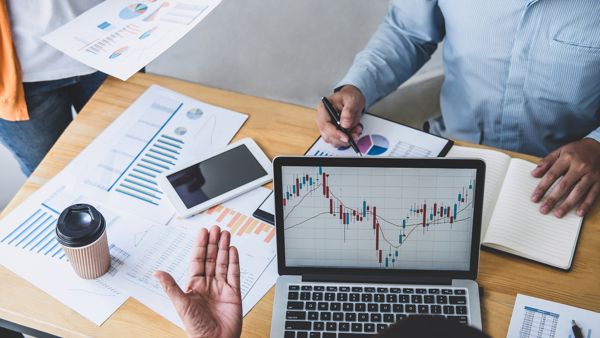 Challenge Accepted: Clear the Way for Continued Rapid Growth by Acquisition for CAPTRUST, a National Advisory Firm with Dynamics 365 Finance
Tom Berger
A Dynamics 365 Finance ERP replacement and digital transformation, shared by the technology expert and the customer who led the charge.
Kicking off the journey to digital transformation and ongoing business value
HSO has skilled technical consultants whose sole purpose is to deliver solutions working closely with clients–solutions that do two things: make it easier to do business and help them get better at doing business. These technical brains use their knowledge, experience, curiosity, and energy to find answers to business challenges using technology like Dynamics 365 Finance, kicking off the journey to digital transformation and ongoing business value.
In this Challenge Accepted interview, you'll hear from Maureen Spollen, HSO Consulting Director and veteran ERP expert, who talks with Mary Earls, Senior Director of Finance at CAPTRUST, a financial advisory firm headquartered in Raleigh, North Carolina with offices in 67 locations throughout the U.S. and more than 1,000 employees.
An HSO client that initially came to HSO for a cloud transformation starting with Azure Microsoft Dynamics 365 CE (CRM) for account management, customer engagement, and billing, CAPTRUST then took the next step with an ERP replacement of Dynamics GP and Sage MAS 500 with Dynamics 365 Finance & Operations for finance and accounting. Following is the story of how CAPTRUST has benefitted from the implementation of Dynamics 365.
Watch the interview with Maureen Spollen, HSO Consulting Director
Maureen Spollen talks with CAPTRUST Senior Director of Finance Mary Earls about how a major ERP transformation has cleared the way for continuing growth through acquisition and organically
Transcript
Maureen Spollen: I met Jon Meyer, CTO of CAPTRUST, at one of our conferences that we were having for HSO. He came to a session I was facilitating, and I began showing him budget planning in D365. He said to me, "I know somebody who is really going to want to take a look at this." Not long after, I went down to North Carolina and met Mary and her team. We talked about automating the budgeting process, which at the time was a long, three-month process because Mary's team engaged the entire organization.
The Business Challenge: Clear the way of continuing major growth with a legacy ERP replacement and integration with key systems
Maureen Spollen: The firm was following (successfully) an aggressive growth-by-acquisition model, so processes that had worked before or even currently were rapidly getting out of hand. During our initial discussions, we learned that the firm's current accounting package (ERP) was off-site at their accounting firm, and they were doing much of their work in-house in Excel spreadsheets. Our first suggestion was to get the basics in place with an ERP replacement before talking about budgeting. While it wasn't necessarily music to the ears of the people in the room, everyone knew it was the right thing to do. Mary, let's talk about your Dynamics 365 Finance implementation and how it benefited CAPTRUST.
Mary Earls: We are growing rapidly, so not only have we experienced changes in our industry, but also in our business. We are a very acquisitive firm, so we're bringing on new firms and their clients on a regular basis. Because I oversee the finance and accounting department—which includes billings and receivables, accounts payable, financial reporting, budgeting, pro forma reporting, covenant compliance reporting to the bank, and integration of acquisitions—the processes around acquisitions fall into my department, so with that growth, we've been getting hit hard, and we're still growing rapidly, both by acquisition and organically, so our challenges were not going away.
Challenge Accepted: Dynamics 365 Finance modernizes accounting and finance to lay a solid foundation
Maureen: We first sat down with you and said, "Before we can do the budgeting, we have to do an ERP replacement to get the right foundation in place." At first, I believe the management team felt that this should be an easy, low-cost, fast implementation and you would be good to go, so we had to right-size the project and educate everyone on what that meant. This was not going to be simple; CAPTRUST was using a number of older, PC-based systems, including Dynamics GP and Sage MAS 500 as well as a lot of Excel spreadsheets.Challenge Accepted Financial Services
As part of the ERP replacement, we had to address those issues along with redesigning the chart of accounts, putting in basic e-banking, and setting up integrations with other applications including Concur. We focused on financial reporting to be sure we could automate inquiries to get you the information you needed when you needed it.
The Business Outcome: Modernized critical reporting to support growth, secure an investor, and set the stage for continued transformation facilitated by an ERP replacement
Maureen: You said you are still in growth mode. Has the ERP replacement with Dynamics 365 enabled you to keep up with that growth?
Mary: Yes, it has. It's allowed us to respond quickly. We have now fully integrated billings with our system. As we bring on new acquisitions and their client bases, it's fairly seamless once we upload all the asset values, billing, and the billing fee structures. From the finance side, we're adding dimension values. We're adding a dimension value for the new location and for any of the key advisors that we're tracking revenue for as well.
Maureen: Wow. Has it helped you with any other projects that you've taken on?
Mary: Yes, it's been very helpful. As you know, we had a third-party accounting firm that was running all our financials out of MAS 500 when we met. It was on their system, on their server. We'd be working late at night trying to crunch through the numbers, and I'd have to wait until the morning to get the reports I needed. They would come over in a PDF format. It was a little cumbersome to say the least and unclear, which led to more questions. Now, we're able to easily access our data. We're able to drill into everything we need. We can build out our financials so that we can drill all the way down to the transaction level, which is really helpful for us.
Since our implementation in late 2019, we took on an outside investor. That transaction took place in May of 2020. Of course, we went through an extremely in-depth due diligence project at that time to satisfy the investor's questions and requirements. We were able to provide all the data that we needed to the consultants to assist with that work.
Maureen: That's awesome. Did you have extended audit requirements on top of that?
Mary: We did. Of course, we brought on an outside investor, so we moved from a good-size, mid-size regional firm to one of the Big Four firms to do our audits. Of course, that was a much more intense audit process than we had had in the past. Our first audit with them was at the end of 2020 and went amazingly well. They were very happy with everything that we were able to provide, so that was great.
Maureen: And you know how to get the data yourself?
Mary: Yeah, we do. And so does my team. We've developed some in-house experts to be able to craft our reports and the management report writer. That was one of the bigger hurdles. I know I worked a lot with you on developing our first financial reports, but now that we've got it and our team understands it, HSO helped us to develop some other custom reports. So, we have custom reports developed now for our covenant compliance reporting to the bank and for special reporting we do for our outside investor. So that's been very helpful.
Maureen: Do you think you're set up for the budgeting project from a structural standpoint?
Mary: I think, yes. We would like to have done the budgeting project already. We just have had an incredible amount of growth since we implemented D365 Finance and just haven't been able to get it to the head of the priority list yet.
Maureen: During the pandemic, everything was smooth?
Mary: Oh, everything was smooth. Yeah, absolutely.
Maureen: Because of the cloud-based solution.
Mary: A big piece of this, too, is to have this cloud-based solution because now we have finance and accounting folks working in different states. We bring them over from various acquisitions. My controller's in San Antonio, Texas. I actually sit in the Michigan office. Most of my team is in Raleigh. To have a cloud-based system was the top of the list of our priorities.
Maureen: Are you looking to build onto the system?
Mary: Yes, we are. Some of our future plans are to bring in the fixed asset solution and definitely the budget solution as well. This year, we've spent a lot of time on custom reporting and on adding the consolidating entity to our reporting. We didn't do that up front in the interest of time because we were nearing year end at that time. So, we addressed the consolidations through the report writer. We're bringing on the consolidating entity now, and then we'll be moving to, hopefully, fixed assets and budgets next year.
Maureen: But even before the external investor and the added auditing thing, we worked that over the holidays, I think, because we were the only two working on getting all your reports, and your reports were extensive even before then.
Mary: They were extensive. We had a very large list of reports we ran on a monthly and quarterly basis. Boy, I don't know what I would've done without you, quite honestly. I can't believe you answered my calls on all those days that you were supposed to be enjoying the holiday.
Maureen: And you too. We had to get the job done. That was the mandate. I think you got your reporting automated as a result of that. It sounds like you've got some benefits you can get in the future, but right now, just being able to get the information you need when you need it and just being able to go through those compliance exercises without twisting yourself all around and having the data structured, just that clean chart of accounts with everything you need for reporting…
Mary: I think too, removing all the disparate systems. Our accounts payable was sitting in Concur and was a standalone system, and now that all is fully integrated with our financial operation system. As we push through an invoice and it gets approved, it automatically integrates to our current accounts payable subledger. That's been really helpful. We've done the same thing on the billing side. So just those two integrations have really been helpful to us.
Maureen: Yeah, one system. I also think your IT team wanted to get everything on the cloud because they didn't want to have to maintain all that.
Mary: Yeah.
Maureen: It was all getting old. It comes to a point where it's time, and I think it was the time, but it was a good thing it happened before you got so busy or else it wouldn't have even been an option or not a great option. I think timing something is everything—even a year before, but you're there now. Later on, you've got scalability. We've got a foundation we can build on, and you're all in with the Microsoft stack. Your team knows Azure and the reporting tools. They keep adding, and then the updates don't matter anymore because we've got that all under control. Hopefully the near future, we can get into brighter moments and meet in person to jump back on that to-do list.
Mary: Yes, for sure!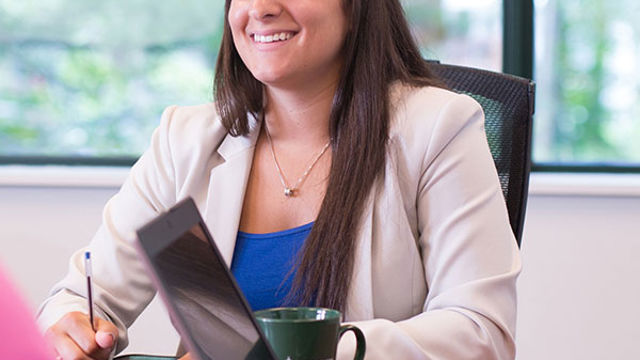 "These projects really become personal to me - each one is kind of like my baby."
An asset management firm standardized data sources for operations, marketing, legal and more – with a scalable solution that minimized risk and maximized growth
Read next
Read more about our Financial Services expertise